Abkhazi gardens, Victoria BC
2011-06-26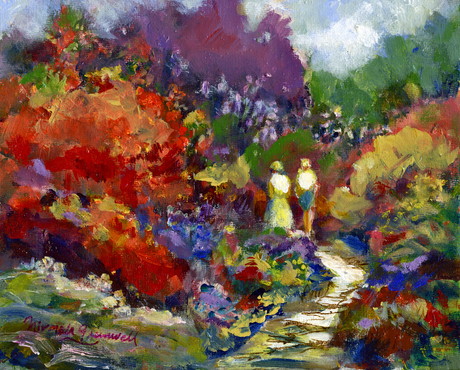 Abkhazi Gardens,Victoria BC©
Acrylic 8"x10"
This heritage home and gardens once belonged to Prince and Princess Abkhazi who created the gardens in 1946. It is now owned and maintained by the Land Conservancy.
blog.conservancy.bc.ca/properties/vancouver-island-region/abkhazi-garden/
This little painting sold to  visitors from Sarasota, Florida during the Plein air event at the Laurel Point Inn today!