overview
Please have a look through the events to the right. The months' events are listed in the right hand column. Use the "previous" and "next" buttons to see the shows in which I"m participating.

Click on the event listed for more details of that event.
calendar
Victoria Sketch club at the Community Arts council Gallery
Jun 5, 2009 - Jun 9, 2009
Sussex Building, 1001 Douglas street, across from the library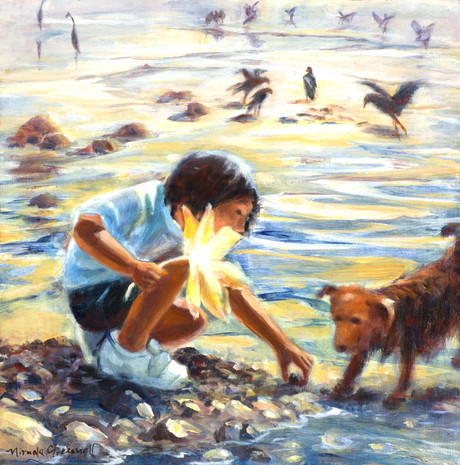 Little beachcomber
Acrylic 16"x16"
35 members of the Victoria Sketch club will have paintings on display and for sale at the Community Arts Council Gallery in Victoria.
Visit this wonderful art show June 5th to 9th, from 10am to 5pm , except Sunday 12noon to 5pm
Mar 19, 2019 10:00 am - Mar 24, 2019 4:00 am

Location:

1701 Beach Drive, Victoria BC

Over one hundred pieces of original art by the members of the Victoria Sketch club will be on on display at Glenlyon School 1701 Beach Drive in Oak Bay, March 19th - 24th. I will have 4 new paintings in the show.