overview
Please have a look through the events to the right. The months' events are listed in the right hand column. Use the "previous" and "next" buttons to see the shows in which I"m participating.

Click on the event listed for more details of that event.
calendar
2009 Nature of Island Artists Art Show
Sep 19, 2009 - Oct 12, 2009
Goldstream Park Nature House, off Malahat Highway, Vancouver Island BC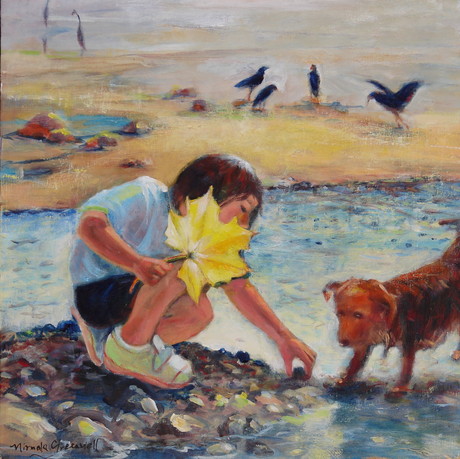 "Little Beachcombers" Acrylic 16"x16"

September 19 to October 12, 2009 at the Goldstream Provincial Park Nature House. This exhibit showcases a variety of Island artists who are inspired by the natural environment. The goal of the show is to increase the public's awareness of the need to protect the natural world, and the role that parks play in that protection. This year, proceeds from the art show will be used to provide free school programs at Goldstream Provincial Park, as well as help construct a new outdoor teaching shelter.Artists will be on site demonstrating their skills.
For more information about the show,
visit www.goldstreampark.com
call the Nature House at 250 478 9414
or email at  goldstream@naturehouse.ca
Mar 19, 2019 10:00 am - Mar 24, 2019 4:00 am

Location:

1701 Beach Drive, Victoria BC

Over one hundred pieces of original art by the members of the Victoria Sketch club will be on on display at Glenlyon School 1701 Beach Drive in Oak Bay, March 19th - 24th. I will have 4 new paintings in the show.